La Liga
Football News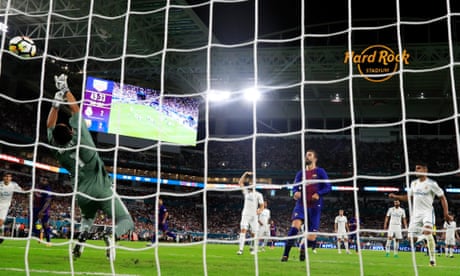 La Liga
Aug 16, 2018
La Liga set to stage match in US as battle to match Premier League grows
Regular-season fixture could take place as early as this seasonEl Clásico...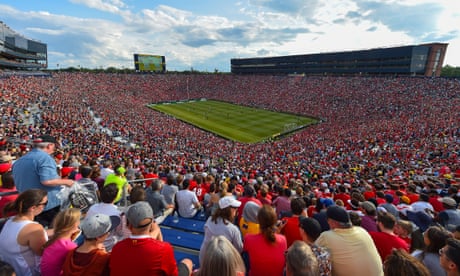 Football
Aug 17, 2018
Could La Liga's US venture spark a Premier export? | Ed Aarons
The English top flight has no plans to follow Spain's lead by playing...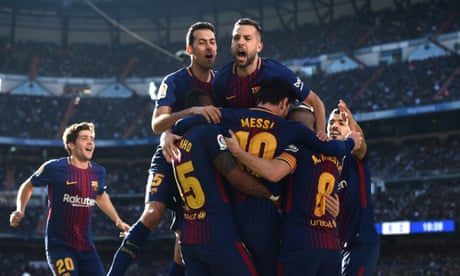 Facebook
Aug 14, 2018
Facebook buys rights to show La Liga games in India
Company signs exclusive three-year agreement to screen all 380 Spanish...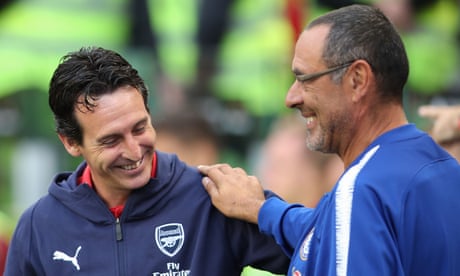 Football
Aug 10, 2018
Football quiz: are you up to speed on the managerial merry-go-round?
A lot of Europe's big clubs have appointed new managers for the season...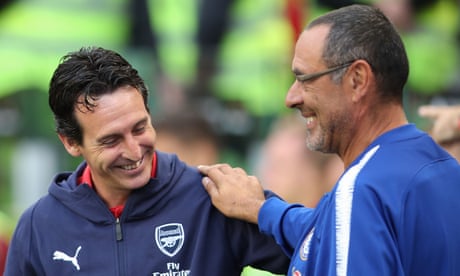 Villarreal
Aug 10, 2018
As if by magic ... Santi Cazorla unveiled at Villarreal by a magician – video
The former Arsenal midfielder Santi Cazorla has been unveiled to...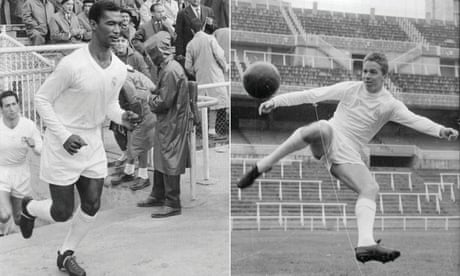 Real Madrid
Aug 09, 2018
Real Madrid's strategy of signing World Cup stars goes back 60 years
Thibaut Courtois, Toni Kroos and Ronaldo are all part of a transfer policy...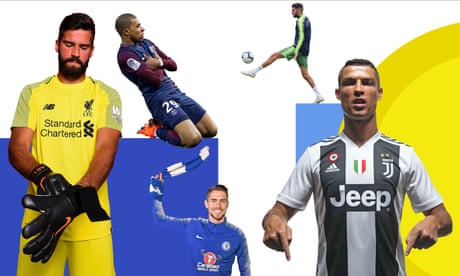 Transfer window
Aug 09, 2018
Transfer window: the most expensive signings so far this summer – video
From rising star Kylian Mbappé to five-time Ballon d'Or winner Cristiano...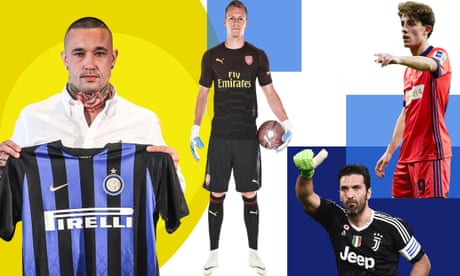 Transfer window
Jul 09, 2018
Transfer window: deals you may have missed because of the World Cup
While events in Russia have hogged the headlines, the market has rolled...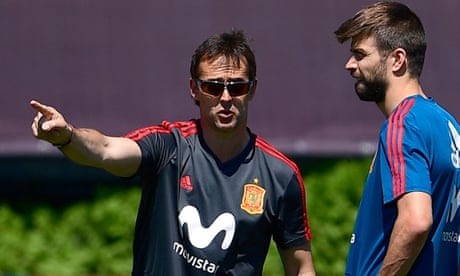 Real Madrid
Jun 12, 2018
Julen Lopetegui to join Real Madrid as head coach after World Cup
Spain coach signs three-year contract at the BernabéuEuropean champions...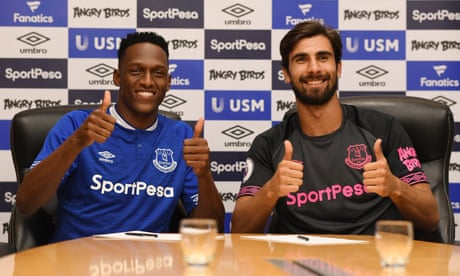 Transfer window
Jun 03, 2018
Transfer window 2018 – every summer deal from Europe's top five leagues
All the deadline day Premier League moves plus the latest deals and...
La Liga Table
| P | Team | GP | W | D | L | F | A | Pts |
| --- | --- | --- | --- | --- | --- | --- | --- | --- |
| 1 | FC Barcelona | 38 | 28 | 9 | 1 | 99 | 29 | 93 |
| 2 | Club Atlético de Madrid | 38 | 23 | 10 | 5 | 58 | 22 | 79 |
| 3 | Real Madrid CF | 38 | 22 | 10 | 6 | 94 | 44 | 76 |
| 4 | Valencia CF | 38 | 22 | 7 | 9 | 65 | 38 | 73 |
| 5 | Villarreal CF | 38 | 18 | 7 | 13 | 57 | 50 | 61 |
| 6 | Real Betis | 38 | 18 | 6 | 14 | 60 | 61 | 60 |
| 7 | Sevilla FC | 38 | 17 | 7 | 14 | 49 | 58 | 58 |
| 8 | Getafe CF | 38 | 15 | 10 | 13 | 42 | 33 | 55 |
| 9 | SD Eibar | 38 | 14 | 9 | 15 | 44 | 50 | 51 |
| 10 | Girona FC | 38 | 14 | 9 | 15 | 50 | 59 | 51 |
| 11 | Real Sociedad de Fútbol | 38 | 14 | 7 | 17 | 66 | 59 | 49 |
| 12 | RC Celta de Vigo | 38 | 13 | 10 | 15 | 59 | 60 | 49 |
| 13 | RCD Espanyol | 38 | 12 | 13 | 13 | 36 | 42 | 49 |
| 14 | Deportivo Alavés | 38 | 15 | 2 | 21 | 40 | 50 | 47 |
| 15 | Levante UD | 38 | 11 | 13 | 14 | 44 | 58 | 46 |
| 16 | Athletic Club | 38 | 10 | 13 | 15 | 41 | 49 | 43 |
| 17 | CD Leganes | 38 | 12 | 7 | 19 | 34 | 51 | 43 |
| 18 | RC Deportivo La Coruna | 38 | 6 | 11 | 21 | 38 | 76 | 29 |
| 19 | UD Las Palmas | 38 | 5 | 7 | 26 | 24 | 74 | 22 |
| 20 | Málaga CF | 38 | 5 | 5 | 28 | 24 | 61 | 20 |