Premier League
Football News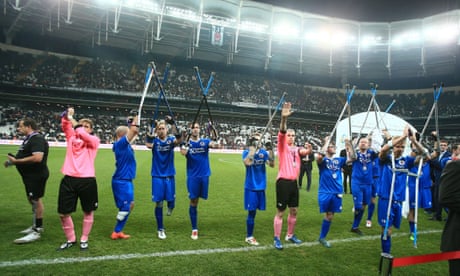 The FA
Oct 17, 2018
England amputees thank Premier League for World Cup funding after FA snub
Sponsors step in to finance side at tournamentFA says it will reconsider...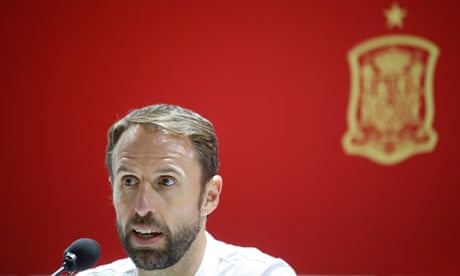 Nations League
Oct 15, 2018
Gareth Southgate claims Premier League season kicked off too soon
England manager says players are mentally fatiguedSouthgate sympathises...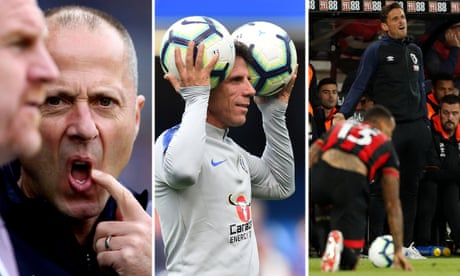 Premier League
Oct 14, 2018
Premier League assistant managers: who are they and what do they do?
One shares a flat with his boss, another is known as the manager's...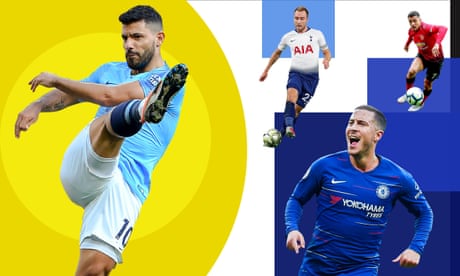 Premier League
Oct 12, 2018
How many world-class players does the Premier League actually have?
Harry Kane? Eden Hazard? Mo Salah? England's top division is unmatched...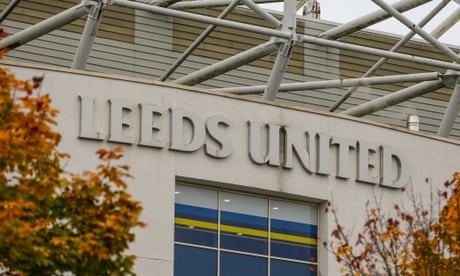 Leeds United
Oct 11, 2018
Leeds owner calls for a Premier League Two to replace Championship
Andrea Radrizzani says Championship is unsustainableRadrizzani claims lack...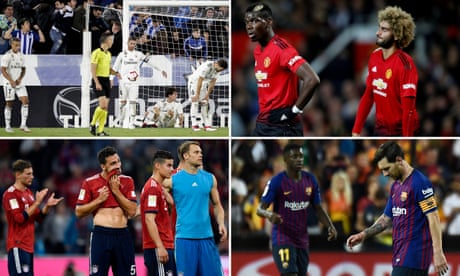 Football
Oct 09, 2018
A host of Europe's top football clubs are strangely out of sorts
Bayern Munich, Manchester United, Real Madrid and Barcelona have won 26...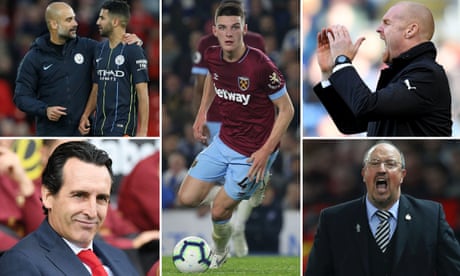 Premier League
Oct 08, 2018
Premier League: 10 talking points from the weekend's action
A call to get tougher on diving, Arsenal are turning up the volume and...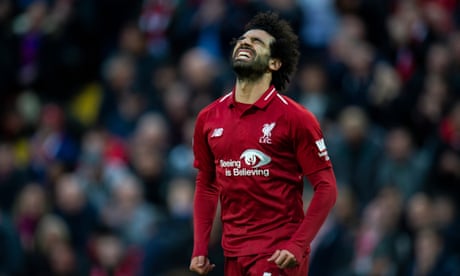 Mohamed Salah
Oct 08, 2018
Relentless but wonky Mohamed Salah is like a supercar missing a wheel | Barney Ronay
He was Liverpool's best attacker against Manchester City but his...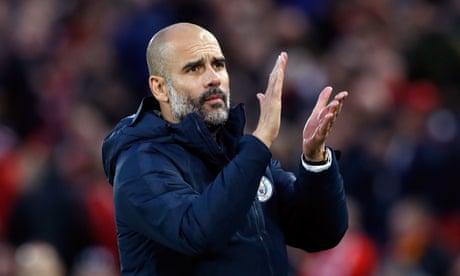 Premier League
Oct 08, 2018
Pep Guardiola: It was my choice to deny Gabriel Jesus penalty against Liverpool
'Jesus wanted to take it. I apologise. It was my decision'Jürgen...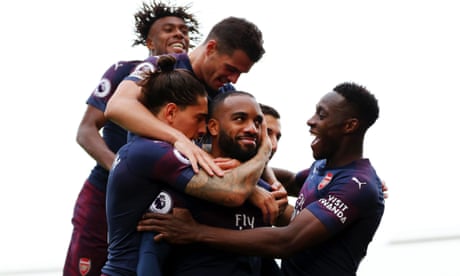 Premier League
Oct 08, 2018
The Dozen: the weekend's best Premier League photos
Your weekend round-up of the best photography from
Premier League Table
| P | Team | GP | W | D | L | F | A | Pts |
| --- | --- | --- | --- | --- | --- | --- | --- | --- |
| 1 | Manchester City FC | 38 | 32 | 4 | 2 | 106 | 27 | 100 |
| 2 | Manchester United FC | 38 | 25 | 6 | 7 | 68 | 28 | 81 |
| 3 | Tottenham Hotspur FC | 38 | 23 | 8 | 7 | 74 | 36 | 77 |
| 4 | Liverpool FC | 38 | 21 | 12 | 5 | 84 | 38 | 75 |
| 5 | Chelsea FC | 38 | 21 | 7 | 10 | 62 | 38 | 70 |
| 6 | Arsenal FC | 38 | 19 | 6 | 13 | 74 | 51 | 63 |
| 7 | Burnley FC | 38 | 14 | 12 | 12 | 36 | 39 | 54 |
| 8 | Everton FC | 38 | 13 | 10 | 15 | 44 | 58 | 49 |
| 9 | Leicester City FC | 38 | 12 | 11 | 15 | 56 | 60 | 47 |
| 10 | Newcastle United FC | 38 | 12 | 8 | 18 | 39 | 47 | 44 |
| 11 | Crystal Palace FC | 38 | 11 | 11 | 16 | 45 | 55 | 44 |
| 12 | AFC Bournemouth | 38 | 11 | 11 | 16 | 45 | 61 | 44 |
| 13 | West Ham United FC | 38 | 10 | 12 | 16 | 48 | 68 | 42 |
| 14 | Watford FC | 38 | 11 | 8 | 19 | 44 | 64 | 41 |
| 15 | Brighton & Hove Albion | 38 | 9 | 13 | 16 | 34 | 54 | 40 |
| 16 | Huddersfield Town | 38 | 9 | 10 | 19 | 28 | 58 | 37 |
| 17 | Southampton FC | 38 | 7 | 15 | 16 | 37 | 56 | 36 |
| 18 | Swansea City FC | 38 | 8 | 9 | 21 | 28 | 56 | 33 |
| 19 | Stoke City FC | 38 | 7 | 12 | 19 | 35 | 68 | 33 |
| 20 | West Bromwich Albion FC | 38 | 6 | 13 | 19 | 31 | 56 | 31 |