Serie A
Football News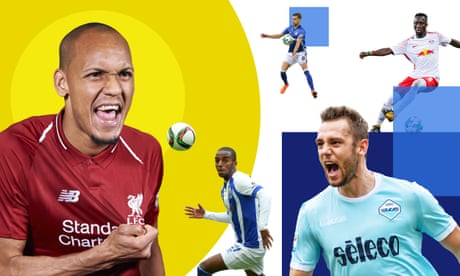 Transfer window
Jun 03, 2018
Transfer window 2018 – every summer deal from Europe's top five leagues
All the moves in the top leagues of England, Spain, Italy, France and...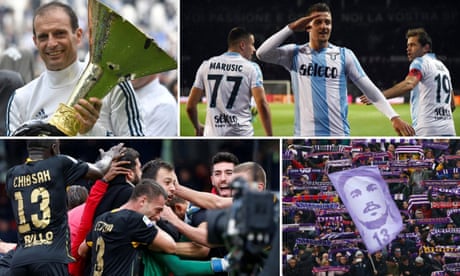 Serie A
May 28, 2018
The Bandinis 2017: an exhaustive review of the Serie A season
A season of expected change in Italy ended in familiar fashion but...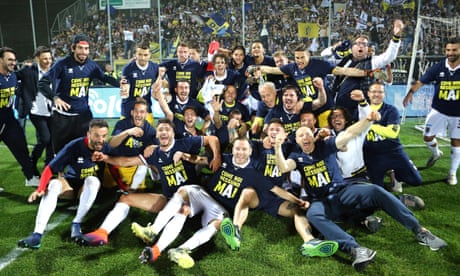 Parma
May 24, 2018
'It can't be true': Parma return to Serie A after three straight promotions
Parma were declared bankrupt and relegated to Serie D in 2015. Now the...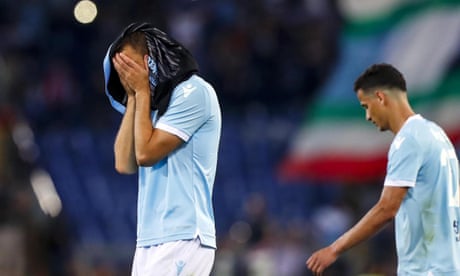 Serie A
May 21, 2018
Lazio's late implosion against Inter could haunt the club for years to come | Paolo Bandini
Inter-bound Stefan De Vrij was at the centre of a wild collapse as Lazio...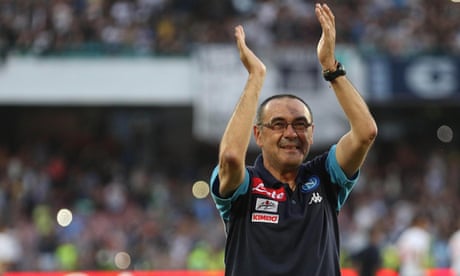 Napoli
May 21, 2018
Napoli head coach Maurizio Sarri hints at exit amid Chelsea link
Sarri has been linked with the Chelsea jobNapoli finished second in Serie...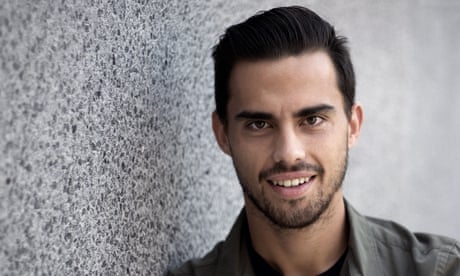 AC Milan
May 20, 2018
Milan's Suso: 'I feel like I am only at 70% of what I can achieve'
The forward talks about the shock of arriving in England as a 16-year-old,...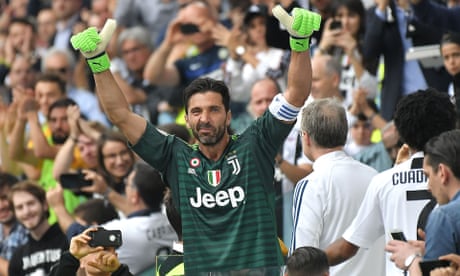 Juventus
May 19, 2018
Buffon given emotional send-off by Juventus as Parma return to Serie A
Tearful Buffon given guard of honour during win over VeronaParma return to...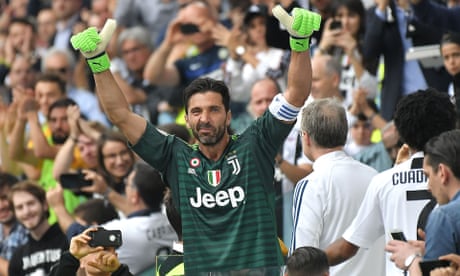 Juventus
May 18, 2018
Gianluigi Buffon to leave Juventus after 17 years – video
Italian goalkeeper Gianluigi Buffon is to leave Juventus after a highly...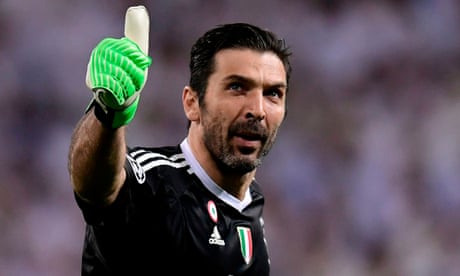 Juventus
May 17, 2018
Gianluigi Buffon to leave Juventus but is considering 'interesting proposals'
Keeper to end 17-year stay after 'wonderful adventure'Buffon set to...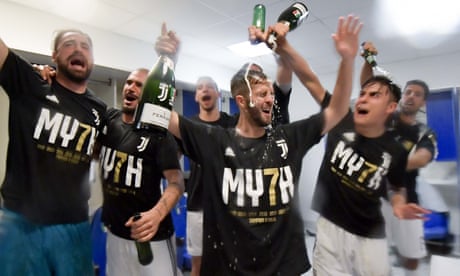 Serie A
May 14, 2018
Juventus extend 'My7h': a success to celebrate or a cause for lament?
The all-conquering Old Lady has no plans to abdicate her throne even with...
Serie A Table
| P | Team | GP | W | D | L | F | A | Pts |
| --- | --- | --- | --- | --- | --- | --- | --- | --- |
| 1 | Juventus Turin | 38 | 30 | 5 | 3 | 86 | 24 | 95 |
| 2 | SSC Napoli | 38 | 28 | 7 | 3 | 77 | 29 | 91 |
| 3 | AS Roma | 38 | 23 | 8 | 7 | 61 | 28 | 77 |
| 4 | SS Lazio | 38 | 21 | 9 | 8 | 89 | 49 | 72 |
| 5 | FC Internazionale Milano | 38 | 20 | 12 | 6 | 66 | 30 | 72 |
| 6 | AC Milan | 38 | 18 | 10 | 10 | 56 | 42 | 64 |
| 7 | Atalanta BC | 38 | 16 | 12 | 10 | 57 | 39 | 60 |
| 8 | ACF Fiorentina | 38 | 16 | 9 | 13 | 54 | 46 | 57 |
| 9 | Torino FC | 38 | 13 | 15 | 10 | 54 | 46 | 54 |
| 10 | UC Sampdoria | 38 | 16 | 6 | 16 | 56 | 60 | 54 |
| 11 | US Sassuolo Calcio | 38 | 11 | 10 | 17 | 29 | 59 | 43 |
| 12 | Genoa CFC | 38 | 11 | 8 | 19 | 33 | 43 | 41 |
| 13 | Udinese Calcio | 38 | 12 | 4 | 22 | 48 | 63 | 40 |
| 14 | AC Chievo Verona | 38 | 10 | 10 | 18 | 36 | 59 | 40 |
| 15 | Bologna FC | 38 | 11 | 6 | 21 | 40 | 52 | 39 |
| 16 | Cagliari Calcio | 38 | 11 | 6 | 21 | 33 | 61 | 39 |
| 17 | SPAL Ferrara | 38 | 8 | 14 | 16 | 39 | 59 | 38 |
| 18 | FC Crotone | 38 | 9 | 8 | 21 | 40 | 66 | 35 |
| 19 | Hellas Verona FC | 38 | 7 | 4 | 27 | 30 | 78 | 25 |
| 20 | Benevento Calcio | 38 | 6 | 3 | 29 | 33 | 84 | 21 |